Restaurant Web Design: Why You Need Online Reservations
Ultimately, your restaurant's website should be filling tables.
With online reservations, that's not just a sentiment but a reality.
There are a number of plugins and extensions on the market to build an internal reservations system. Online reservations can also be implemented even more quickly and easily using tools available from Yelp and OpenTable.
If you are not already offering online reservations, there's no reason not to start! Your restaurant already has a website, start putting it to work to earn the investment back and grow your business.
The Basics
More filled tables, more often. This is the basic formula for restaurant success. Fewer empty tables equal more checks which equal more food sold which equals higher profitability.
In the simplest form, reservations are a way to get more customers. Using online reservations, you can convert more of your website visitors into patrons.
Why online reservations?
Beyond the traditional phone-in reservation, online reservations offer some additional benefits.
They're self-service.
They do not require a staff member to answer a phone or email on the other end, and the customer can make their decision without pressure.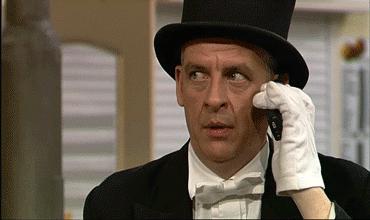 They're fast.
On average, online reservation forms only contain three fields.
They're always available.
24/7 whenever it is convenient for the customer.
They convert website visitors
They serve as an ideal method of converting website visitors while they are on your website.
Remarketing
With online reservations, you can collect customer's email addresses for future marketing efforts.
Making it happen
If you are not using a table management system
You have several options available for making online reservations available on your website:
A simple reservation form
This can be a simple contact form on your website which collects the bare essentials from the customer, such as: name, email, size of party, date and time of reservation. (from a drop-down list of available slots) Such a form would deliver an email to you and/or your staff with the details of the reservation, as well as a confirmation email to the guest. This method would be the quickest and most low-cost to implement.
A robust reservation form
If your establishment has specific reservation requirements, or if you need to collect additional information from guests when making a reservation, a more advanced form will be needed. The sky's the limit with what can be built into a self-service reservation form. Reservations can be blocked during certain time windows or on certain dates, table options can be offered (window table, patio table, second story table, etc), ask if there will be food allergies in the party if you have fixed menus, and so on.
Yelp or OpenTable reservations
Yelp and OpenTable both offer terrific online reservation tools which can be quickly and easily added to your website, you only need to register with either service.
Your web designer or developer will be able to set you up with any of these options.
If you are using a table management system
You may need an online reservation system that integrates with your table management system. This integration would pass information both ways, only allowing website visitors to make reservations for tables and times that are available as well as importing reservations made online directly into the table management system.
The right web developer will be able to assist with this as well.
Summing it up
Online reservations are a quick, effective way to get more guests into your establishment and convert website visitors. They act as a direct, tangible way to earn your website investment back and get your website contributing to income. Not to mention additional benefits to a restaurant operation, like forecasting and data insights.
We hope that this post has shed some light on the value of online reservations and how they can benefit your business.
Get our blogs in your inbox
No spam. Ever.
Only good, clean value. Scout's honor.
Make the connection
Discover how Quarry's unique blend of design, technology, strategy, service, and economy can grow your digital product.